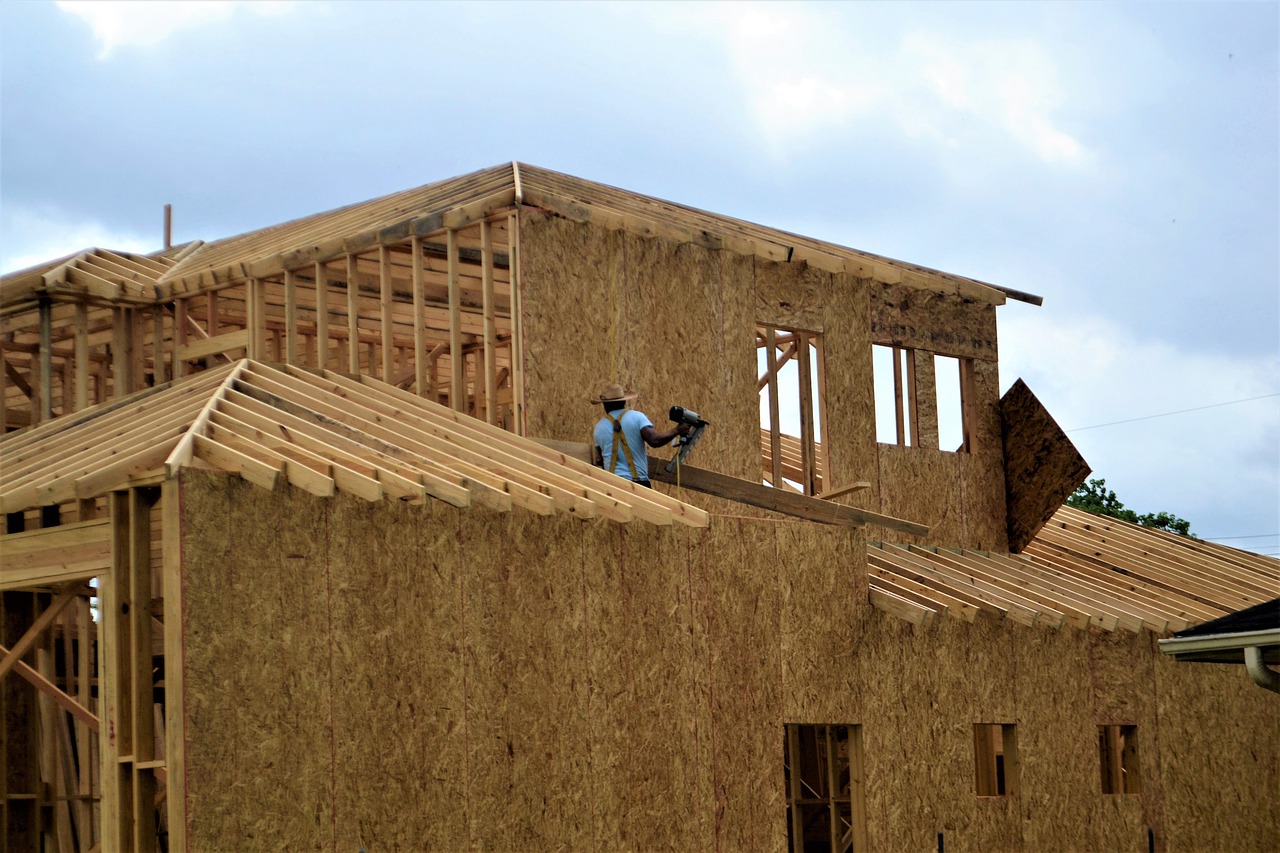 5 Cost-Effective Ways To Renovate Your Home
Nobody wants to live in a home they're not proud of. If you've lived in your property for quite a while, you mightn't think it doesn't look as good as it used to. That's where renovating your home comes into play.
As appealing as these can be, they're also quite expensive. There's no point in considering any home renovations if you can't afford them. They mightn't be as out of your reach as you could think.
With a few cost-effective strategies to renovate your home, you can make it much more affordable. Five particular strategies stand out from the others.
Benefits Of Renovating Your Home
If money's relatively tight, you could wonder why you should consider renovating your home. They offer a host of benefits, each of which can be relatively appealing. Some of the most notable of these include:
It adds more space to the property, giving you more breathing room and space to play with.

It makes your home more comfortable and appealing to be in it, while making certain rooms and areas easier to use.

It brings more light and energy to your home.

Home renovations can make your property more energy efficient.

Your home will be more valuable once the renovations are done, so you can sell it for a better price.
Each of these can be achieved even with the most affordable home renovations. Just because you're renovating your home doesn't mean you need to spend an arm and a leg on it. Instead, it's as simple as knowing how to renovate your home the right way.
With five cost-effective strategies, you can make sure that's the case.
How To Renovate Your Home: 5 Cost-Effective Strategies
1. Get The Right Financing
Home renovations aren't the most affordable things to do. No matter which strategies you use to renovate your home, you'll end up needing to spend a significant amount on them. If you don't have the savings to pay for them outright, then there's a lot of extra stress added to the process.
You'll likely end up needing to borrow some money to get them done. Spending time comparing easy loans to get and other funding options is recommended. When you're doing so, focus on how much you'll end up needing to pay back.
With this, it could be worth going with the most affordable option. You'll need to think about how much you'll need to pay back every month and whether this fits into your budget. By considering various options – and possibly even negotiating – you could lower the interest rates associated with the loan.
By doing so, you'll make the cost of paying it back much more affordable.
2. Do It At The Right Time
Some parts of the year are more popular to get work done than other parts. That makes them more expensive, as contractors will inevitably be business. For them to turn down another project, you can expect to pay more to get them to work on yours.
That's something everyone wants to avoid. By knowing what times of the year they're less busy, you can get a better deal on their services. The summer months and the time between back-to-school and Christmas should be avoided, as they're the most popular times to get work done.
By choosing times outside of these, you should be more likely to get a better deal. While that could mean delaying your project a little, the cost savings make it an appealing strategy.
3. Get Multiple Quotes
Contractors all charge different prices for the same work. Some will naturally be more affordable than others, making it more than worth shopping around for quotes. While this means putting in some time and effort to find the right contractor for your needs, the savings should be worth it.
Some contractors will even toss in extras at a low cost – if not for free – to help you make your decision. It's worth noting you shouldn't base your decision solely on the cost, however. If a quote seems too good to be true, there's likely a reason why.
You'll need to strike the right balance between cost and quality, as going too low with cost often means you'll get a low-quality option. That could affect the safety and durability of the work being done.
Should you choose a low-cost, low-quality option, you could end up needing to pay for some costly repairs in the future. These will undo the savings you see now, and could even end up costing much more in the long-term.
It's worth avoiding that from the start by making sure you choose a high-quality option. Don't be afraid to negotiate when you're speaking with them.
4. Buy Supplies At Auction
Outside of contractors, your largest home renovation cost will be the supplies. That's mainly if you get the supplies at retailers, but you'll have more than a few other places where you can get these. Auctions can be one of the more notable of these.
While you'll be taking a gamble on what materials are available, it'll be much more affordable getting these here compared to a typical retailer. You'll have to make sure you don't end up in a bidding war for them, but that shouldn't be too much of a risk.
The materials you can find at an auction should also be of a higher-quality than you think. It's possible they have a few scratches and dents, but that should be the worst of it. The rest could be the result of previous owners ordering too many materials and similar reasons.
The relatively steep discount you get for these materials should be worth the effort you put into getting them at auction.
5. Make Decisions Early
The earlier you make your home renovation decisions, the better. Last-minute decisions end up being much more expensive than you might anticipate. That's especially true if the decisions are relatively large.
Even the small decisions could have a larger impact than you'd think. Many of the processes and factors involved in the renovations are interconnected. If you change one thing, you could need to adapt a few others to compensate for this.
That leads to delays and more time spent working on your home renovations, which means more money being spent on it. Avoid that by having your decisions set in stone before the project starts.
An added benefit of making decisions early is that you can get a better sense of how much things will cost during the renovations. You can plan out and budget for your renovations much more effectively than you would've thought.
It's best to make these decisions as early as possible to avoid any possible delays and extra costs. While unexpected developments could come up, you'll minimise this by making sure you've decided on everything you possibly could by this point.
Cost-Effective Home Renovation Tips To Use
When you're figuring out how to renovate your home without spending an arm and a leg, it's worth taking advantage of a few particular tips. As effective as each of the above strategies are, they'll only bring down your costs a certain amount.
By using some specific tips, you could bring your home renovation costs down even further. Some of the more notable of these are:
Divide and Conquer –

If you're DIYing your home renovations, the process could seem overwhelming and stressful. By dividing the process up and doing it room by room, you can make it easier. Even choosing to do the electronics, then plumbing, then lighting, etc., can be a great way to make it easier.

Remember That Paint Affects Lighting –

When you're planning your renovations, you might focus on specific areas. It's easy to overlook how these will interact with each other. You should avoid this. The paint in a room, for example, affects how well-lit it looks. Brighter paint on walls makes everything appear brighter, and vice versa.

Use Mirrors –

If you have a few smaller rooms, they don't need to appear small. You also don't need to spend thousands renovating them. Instead, try adding mirrors in strategic locations. It's an affordable way to make a room appear bigger without needing to put in much effort.
With a few particular tips and strategies to renovate your home, you'll see the overall costs come down quite extensively. While they'll still be relatively costly, it shouldn't be as expensive as it otherwise would have.
You'll have a better-looking and more functional home without needing to spend much money on it.
How To Renovate Your Home: Wrapping Up
Not knowing how to renovate your home in a cost-effective way could end up meaning you'll end up spending much more than you'd want on the renovations. It's worth avoiding that as much as you can. Nobody wants the costs of their home renovations spiralling out of control.
With a few cost-effective strategies to renovate your home, you can make sure this doesn't happen. While you'll need to put in a bit of time and effort, the end result makes it more than worth it.