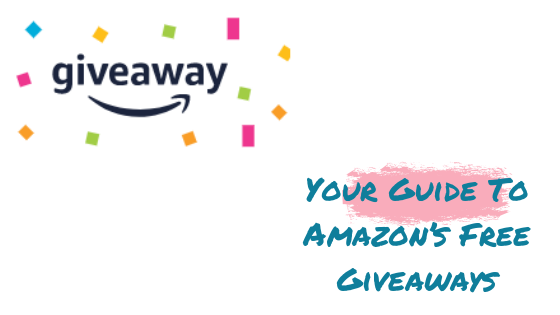 Your Guide To Amazon's Free Giveaways
How does free stuff from Amazon sound to you? It sounds like music to my ears!
You read that right, you can actually get free giveaways from America's online shopping giant. Did you even know that there was such a thing as Amazon Giveaways? Well, there is, let's take a look at how this works:

You need to be 18 years old or older to be eligible to enter an Amazon giveaway.
You also need to have an Amazon account, so if you don't have one yet, take some time and create one right now.
After logging in to Amazon, look for the sweepstakes or giveaways page. This is where you'll find the list of Amazon giveaways and a page that shows all the different contests you can join.
Entering an Amazon giveaway may require you to click on an image of a box, watch a short clip, or follow someone via Amazon Follow.
You just need to follow all the instructions given inside a giveaway. Note that a giveaway's sponsor may choose any of those three ways for you to enter.

How Are Winners Chosen?
Each giveaway sponsor also has their own way of choosing the winners.
There are several methods of selecting the winner of a giveaway. Some sponsors may choose to base it on the number of entries, while some may put a limit on the number of entries allowed before the giveaway ends.
Some contests will tell you instantly if you've won. However, if you didn't win, there's a high possibility that Amazon will give you a sweet discount on the item that was featured in the giveaway.
That's a pretty good deal for a contest which only required a few clicks to join, right?
Who Can Sponsor A Giveaway?
Any seller or author on Amazon can be a sponsor for a giveaway.
That includes every brand, big or small, and sellers who want their products to get some attention or eyeballs.
What Can I Win?
The question that you should be asking is: "What can't I win?"
The good thing about Amazon giveaways is that the pool of sponsors is so diverse. It only makes sense that the items or products you can get are diverse, as well.
Most prizes are electronic products such as Bluetooth headphones and speakers. The other prizes you can win range from clothing, office and household supplies, books, and even gift cards from Amazon.
Subscribe To Stay In The Loop
You can choose to subscribe to get an email so you never miss another giveaway. That means you don't have to continue to check and see if new giveaways that fit your interests have been added.
Just click on the subscribe link in the top right corner of the giveaways page and then choose an interest like tablets or jewellery and subscribe. You'll then get an email each time an item fitting your interest comes up.
Reminder
Just a friendly reminder, you can't use multiple accounts when entering Amazon contests. Check out their official rules for entering an Amazon Giveaway.
Now the only question is, what's stopping you from entering an Amazon giveaway?
How much do you know about Subscribe and Save ?