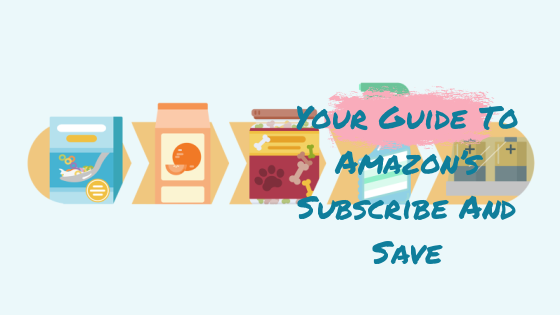 Your Guide To Amazon's Subscribe And Save
If you are new to Amazon Prime and all of it's different areas, do not fear here we have Your Guide To Amazon's Subscribe And Save to help you learn how to get the best deals and save as much money as possible.
When money is tight and you need to stick to the budget, you definitely appreciate saving money on products you use on a daily basis.
We all have to shop for necessities and we like to think we aren't paying too much and often look for ways to save even more. There are many ways you can do it, you can use coupons and apps to help defray the cost of these items, or you can shop the sales and stock up when you see a good sale.
Another way to save money on the everyday products you and your family use is through the Amazon Subscribe and Save program.

What Is It?
This program allows you to sign up and enjoy automatic deliveries of your favorite items right to your front door. You can save up to 15 percent on these products. On top of that if you're not completely satisfied by the service and want to cancel or if you need to pause a shipment or two, you can do that at any time.
Once you sign up for the program, you'll get access to different categories of items which include household supplies, Pets,  personal care and grocery. All you need to do is to pick the items that you want delivered to you, add them to your cart, select how often you want the items to be shipped to your home, and wait for each of your orders to be delivered.
The delivery frequencies range from one to six months, you choose how often. Once you add all the items to your cart, you will also see how much you will save using this service.

Free Shipping
The best part of the Amazon Subscribe and Save program is free shipping! No matter how big and bulky your chosen item is, the shipping is always free when delivered on your scheduled delivery day.
Choices
One of the ways to maximize your earnings with the Amazon Subscribe and Save program is choosing the best items.
You can receive tons of different products, ranging from dog food to dishwashing soap, and shampoo to nappies. If you're wondering which items are worth it, here are some suggestions:
Persil 3-in-1 Non Bio Washing Capsules 50 Wash, 1350 g, Pack of 3
Andrex Classic Clean Toilet Tissue, 45 Toilet Rolls
PG tips 800 One Cup Pyramid Tea Bags
NESCAFÉ AZERA Americano Instant Coffee Tin, 500g
Earth Rated Dog Poop Bags, 120 Extra Thick and Strong Biodegradable
Even More Savings
If you want even more savings, clip the coupons offered.
Before you check out, see if there is a coupon listed on the product page.
There are three places to look for coupons:
Under the Subscribe & Save price.
Under the item's price in the upper right corner of the page.
In the middle of the page above the item's description.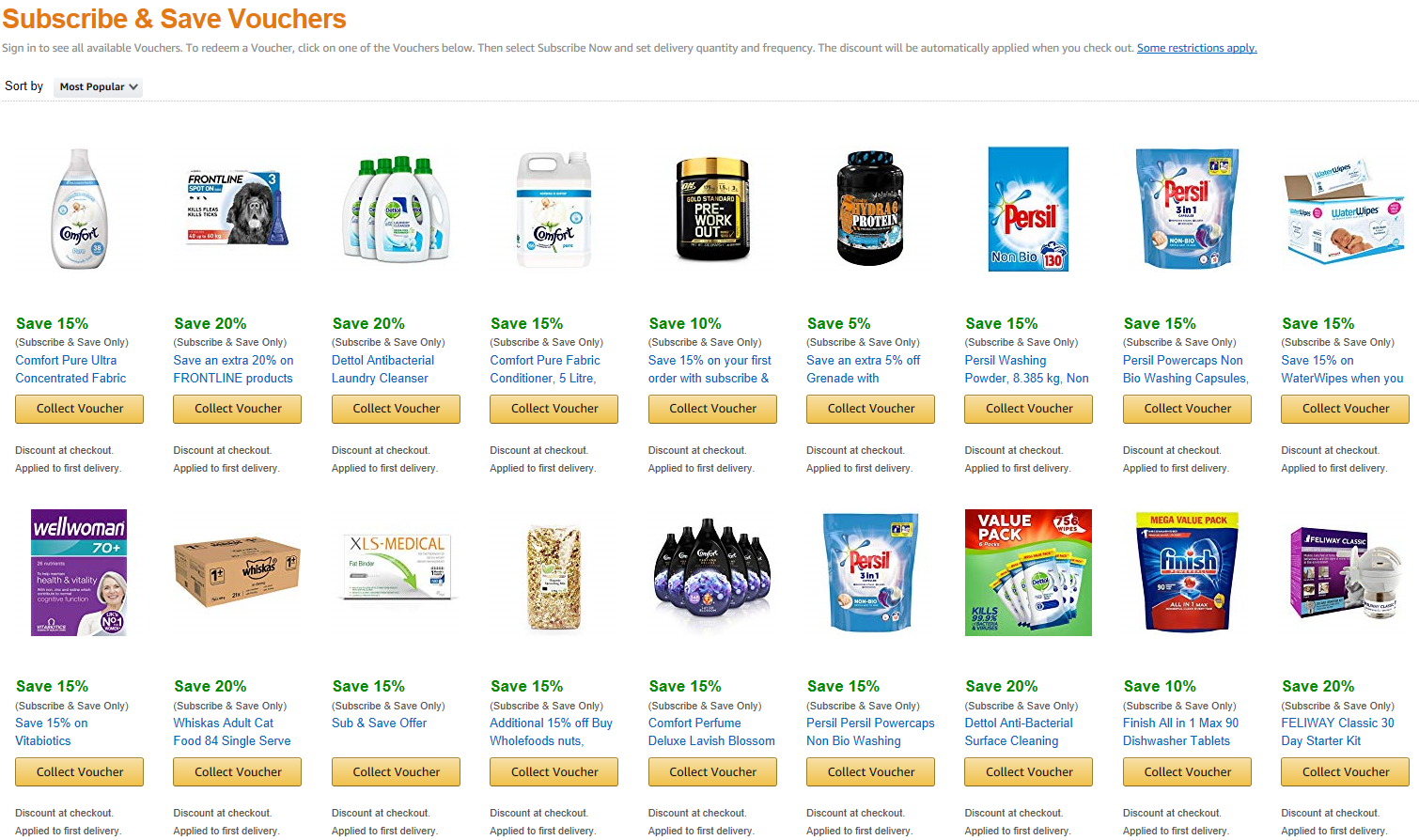 Signing up for the Amazon's Subscribe and Save program is easy. If you're nervous about whether it's for you and your family, it's really no gamble at all. Because there are no obligations, fees, or commitments so try it out, you actually have nothing to lose.
Plus, since the shipping is free and you can combine coupons with your purchases, you can get extra savings and it shows up like clockwork on your doorstep. How much more convenient can it get?